Monitoring and WhatsApp Location Tracking for your Kids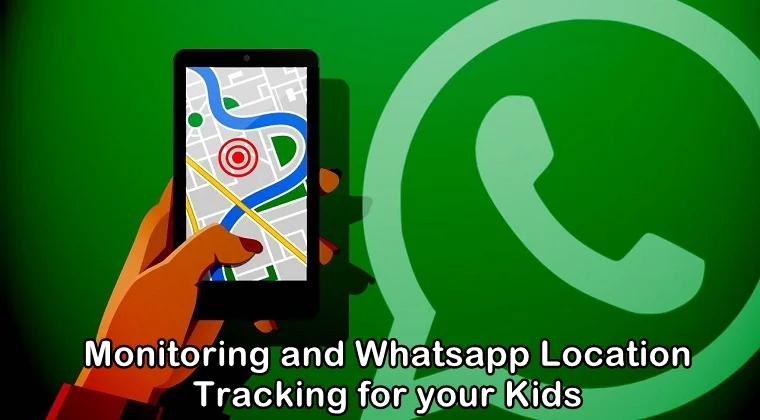 WhatsApp location tracking has become a need of the time as it is one of the most used free messaging apps. It allows users to send text messages, photos, voice messages, and even video calls. You need to have a WIFI connection or mobile data to get access to this app. It doesn't have any subscription or monthly fees which makes it a reliable app. It has some amazing features which are why this app gained popularity in no time. Above 2 billion people are using WhatsApp right now because of its amazing features and availability.
Also, it provides end-to-end encryption which only allows the receiver and the sender to have access to the chat. It is a very safe app but tracking someone through this app is another issue. There are plenty of ways to pursue WhatsApp location tracking. You might want to use a location tracking app for several reasons. Maybe your kids are always late from school, they don't arrive at the time at the place they said they are going to, or they don't report to you as they should. There are several reasons to track their location. Here are some of the ways to do it.
Ways to WhatsApp Location Tracking
Here some of the ways to track the other person's location using WhatsApp.
·Sharing Location Through WhatsApp
The 'Share location' feature of WhatsApp was rolled in 2017 and it enables you to share your current location in one-to-one messages or group chats. Once you share your location, the others can share their location with you too. Mostly this feature is used to co-ordinate meetups or events. Here are some of the steps that you have to follow to share your location on WhatsApp:
Launch WhatsApp and go to the chat where you want to share the location. There is a paperclip on the right side of the bar where you type the message. Click on it.
You will come across plenty of options that WhatsApp provides. You need to click on the 'Location'.
Now, you will see a map. You have just had to tap the 'Share Live Location' button. There will be a warning saying that all the participants will be able to see your location.
You can select the period over which you would share your live location. It could be 15 minutes, 1 hour, and 8 hours.
You can add a comment if you want and tap 'Send'.
Now everyone in the chat can see your location. You can always stop sharing your location by clicking on 'Stop sharing'. If the other persons also share their location, their locations will also be visible on the map.
·Command Prompt
If you don't have your phone nearby and you want to track someone, you can use your desktop and track them via Command Prompt. It might seem odd but it always works. This method is only applicable to the online version of WhatsApp. Follow the following steps to track location through command prompt:
Launch WhatsApp Web on the computer.
Now open your chat with the person that you would like to track.
Close all the background apps or processes going on your computer so that the tracking process doesn't get disturbed.
Now, press 'Control', 'Alt', and 'Delete' buttons that launch the Task Manager.
Now press the Windows key and 'R' letter at the same time. You will have the run function open in front of you.
Type CMD there to open the Command Prompt.
When you have opened the command prompt, type 'netstat-an' and press enter.
You will be given the IP address of the person you were chatting with through the Command Prompt. Note it down.
Now go to iptrackeronline.com and enter the address there.
Hit enter and you will have their location in front of you.
·Tracking Links
If you don't find the above method feasible, you can use the tracking links to locate the other person. Even if the person is not sharing their location with you, you can find their location through this. Here is what you would need to do:
Make a free web hosting account on the server.
Once you have made the account, get to it and open the File Manager.
Now, download the 'Tracking Zip File' on your computer.
You will see three folders when you extract the file.
Now upload the files on the hosting account.
After you have uploaded them, now send the link to the person you want to locate.
Once shared, you will find all the information about the person's device and location in your root folder.
It might require some work on your side, but it is an effective method to find the location of your kids and loved ones.
·Location Tracking App
If you don't want to face any struggle or hustle, you can always use a location tracking app to do your work. These apps allow you to work remotely and know a lot about the other person's device. You can even know their social media activities as well. These apps come in handy when you want to take care of your kids, track them, and know their activities.
SecureTeen is one of the best parental control apps that allows you to track other people's location easily. You can know their social media activities, track their calls, messages, and even WhatsApp accounts. It is very convenient to use parental control software for the sake of tracking and monitoring. You don't have to do any struggle on your part. Just download the software and get started right now. Make sure you understand and read all the amazing features first and know how to use it. Once you are easy with it, you can always take care of your kids, guide them, monitor them, and know their location for any danger to come.
---