How to Block Adult Content on Android with A Parental Control App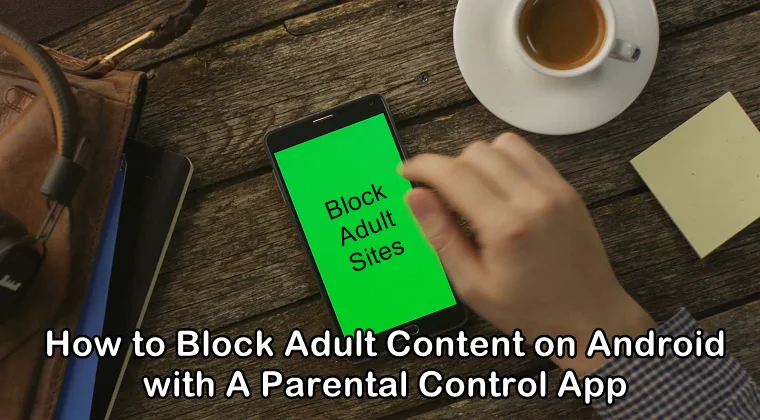 As smartphones are getting handier and accessible, lots of threats and dangers are also making their way with them. Though teenagers don't see it that way, parents know very well about the possible dangers hovering around their kid's heads. Kids tend to enjoy and explore whatever they get their hands on. The same is the case with smartphones and the internet. But everything should be used within limits and here comes the duty of parents.
It is not just about them using the internet for the wrong purpose or being exposed to the wrong content. It is also about how it changes their behaviors and attitudes. A research conducted on The Impact of Pornography on Children has shown that there is a positive correlation between kids' exposure to pornography and their aggressive behavior. So, if you are a parent who is worried about how to block adult content on android, you have reached the right place.
This is a complete guide about how you can block all the explicit content on your kids' Android devices. Using these tactics and ways, parents can easily make sure their kids are safe. No matter how much we ignore this, but, this is a fact that pornography is destroying our youth. Their relationships, social gatherings, behaviors, and much more are getting affected by this wrong sort of content. They start living in a fantasy that destroys the beautiful period of their lives.
How to Block Adult Content on Android
Here are multiple ways that you can use to block adult content on Android. As you will get to witness multiple options out there, we have enlisted some of the best ones for your ease. Let's get started.
1. Safe Search
The chances of kids intentionally searching for porn is way less than them being exposed to it accidentally in the first place. To protect your kids from being exposed to porn while browsing or surfing something else, Google has proposed a parental control feature for Android.
You simply have to go to the Play Store app and go to the settings. From there, you can tap on parental controls. Set up a PIN to turn it on. You can also enable Safe Search on Google Chrome. This will block any sort of explicit content including images, videos, and websites from the search results.
2. OpenDNS
You can easily block inappropriate content with OpenDNS. Not only porn and adult sites, but you can also block violent and other extreme content through this. However, it must be kept in mind that OpenDNS doesn't work when the data saver is on.
By default, you will be using your ISP's OpenDNS server. You will make the request to the server, and if the website is found to be inappropriate by the server, it will be blocked. Your kid won't be able to get access to that site again.
To enable OpenDNS, you can go to Android settings and then click on 'Network and Internet'. Now, click on WIFI, and click on the gear icon with your home WIFI. You will see an edit icon, so click on it. Now, enter the DNS address there. Once you are done, all the URLs you requested to block will be blocked.
Once you have made an account on DNS, you can easily choose your filter level from high to low. Also, if you add it to your router, you can block this inappropriate content for all the devices being used under that router. This way, all the devices connected to the same WIFI will not get access to such content. However, if your kids choose to get connected to some other network, then the openDNS won't work.
3. Use Parental Control App- SecureTeen
There are many third-party parental control apps out there, designed for the same purpose of protecting your teens and tweens. However, SecureTeen is one of the best ones. Its additional features will make your parenting very smooth and easy. Not only it blocks the adult content from their devices, but it also lets you monitor them.
Along with blocking the inappropriate sites from their devices, you can also see what sort of applications have they downloaded. You can manage their screen time, monitor their social media activities, and much more. You can know easily what they are sharing on the internet and what they are facing over there.
Steps to block adult content with SecureTeen:
Download and install the app from the Play Store on both parents' and child's Android device.
Choose the most suitable pricing plan and sign up.
Now, on the parent's phone make the customized child's profile.
Go to their online panel or dashboard
Log in to the panel to start customizing and changing the settings on the child's phone.
You can use their dashboard to choose which profile you want to customize.
Now, for blocking the inappropriate sites, go to 'URL settings' under the 'Rule Tab'.
Enter the URLs of all the websites you wish to block.
Now, click 'Block'.
Now, your kid won't be able to access those websites anymore.
Adult content is invading every platform and some necessary steps must be taken to stop it from polluting your kid's minds. You can also block adult content on YouTube App as it is another most used website and a lot of adult content is available there. Choose the best option at your ease and get on with it. Saving your child is your priority, so don't leave any gaps in between. See what they use and keep an eye on their activities. Assist wherever it is required.
Also, along with using these ways, don't forget that they are teens and they need to know what is going on with them. You can monitor them secretly and block the content but what happens if they find out? They need to know why are you saving them and for starters, what are you saving them from? Treat them respectfully and tell them how this content is dangerous for them and why do they need to be protected. Once you get them on the same page as you, things will become easy and simple.
---