Why to Use Free SMS Hidden Tracker for The Teens?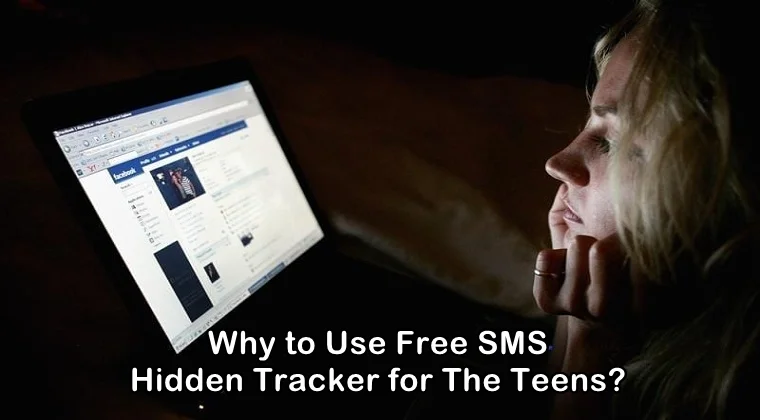 A long time ago, parents just had to order their kids to stay away from negative things and they would do it right away. But, now kids don't listen let alone obeying the orders. They want to do whatever they wish to do regardless of how dangerous it can become. They don't know the boundaries that shift them to the danger zone. And, they surely don't want their parents to tell them what to do and what not to do. This has become a difficult situation for the parents of this era. They don't know how to handle the kids.
Even if the teens have become independent and rebellious, still there are a few ways parents can handle their kids. The key is not to be authoritative and to be as supportive as you can while showing them the right path. Become their friends but be the one to guide as well. But, you have to make sure they are not getting themselves into some dangerous situations while enjoying their freedom. One of the most important things to do is to use a monitoring app and free SMS hidden tracker. As much as you can trust them, you need to be sure that they are not betraying that trust intentionally or unintentionally.
Why Use Free SMS Hidden Tracker?
If you think that your kids don't need your guidance and are completely fine with whatever they are doing, then surely you don't know what is happening out there. There are kids committing suicides, doing self-harming acts, and suffering a lot due to the situation they have brought upon themselves with the excessive use of the internet and smartphones. Just to be sure, it all starts slowly but takes an edge at a very good speed. Here are some of the things that are to be considered when you are not sure if your kids are in danger or not:
Cyberbullying is one of the most dangerous things that can happen to every kid out there who is using a smartphone and the internet. It takes no time and no effort to take the bullying from school to the internet. Kids usually use the internet and social media for the sole purpose of humiliating someone and teasing them with inappropriate photos and videos that can haunt them for a lifetime. Cyberbullying is one of the main causes of kids adapting wrong acts and putting themselves in danger.
Privacy is another concern that matters when kids are using the internet. They don't know how to keep things private, what to share, and what to not. It is all about sharing too much and then strangers using that information for their benefit. The more they share, the more they are prone to becoming vulnerable and open to the public which is very dangerous and wrong,
Relationships are the byproduct of using social media very seriously. Most of the kids seek love and care when they are on social media not knowing that it is all fake and useless. But as soon as they develop these friendships, they get used to it and become more open and open by every day. Relationships can turn in to something very dangerous if kids become too much serious and addicted to them. They can even share humiliating and embarrassing information which can later be used against them when the relationship is no more.
Addiction to smartphones and the internet is as dangerous as any other addiction. Kids especially become so much addicted to the use of a smartphone that they can't even sleep without having their phones by their side. Often you will see them checking their phones in the middle of the night so that they can see if someone has texted them or replied to them.
This is all normal for them at first, but when things go out of their hands, it can become as dangerous as any other physical danger. If you are not doing something about this, you will regret it later. The use of an SMS tracker is the wise one to keep them on track while keeping an eye on them.
What Should Parents Do?
Parents are on the confusing side when it comes to dealing with their kids. Kids these days don't want to be told what to do so parents need to use a different approach that can be effective in this situation. Here are some of the tips for the parents:
They must communicate with their kids as much as they can. The more you talk to them, the better you can understand them and get them to understand you. You need to be open with them to show them that they can trust you and come to you if anything goes wrong with them. Communication is the key to healthy relationships with them.
Making some house rules is very good for yourself and your kids as well. You need to be sure that these rules are followed by you as well. You can make these rules by them on your side so that they can follow them more effectively. It can include the rules about using mobile phones for a certain time, managing screen time, etc.
Using a monitoring app and SMS tracker is another effective way of knowing whenever anything goes wrong. You can always keep an eye on them and get to them before things go wrong. They might not admit it but they need it as much as you do. They need to be taken care of and that is why you need to use an effective app for this purpose. The more you know what they are doing, the better you can deal with them right away.
SecureTeen is one of the best parental control app that lets you do everything you need to take care of your kids. There are amazing features that you can enjoy and use to make sure your kids are okay. Download this amazing parental control app right now and get started with it.
---