Five Reasons to Use Call and SMS Tracker iPhone and Android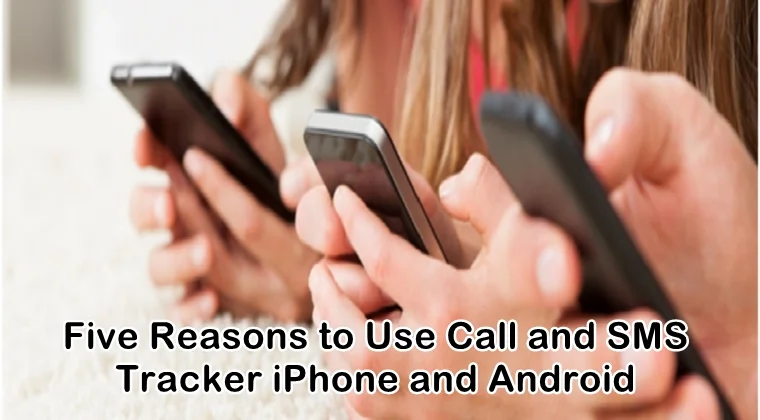 As parents, it has now become your duty to provide your kid with the facilities they require to move on with the modern world. This includes giving them smartphones and providing them the internet access. A smartphone allows you to keep in touch with them, know where they are, help them with their research, and all. But at the same time, the smartphone exposes them to many inappropriate and objectionable acts that can make you worried. This is why parents of this modern era want to use call and SMS tracker iPhone and Android.
Though spying on them sounds unethical, there are just a lot of reasons to do so that you would find it way better than facing the consequences. The typical tweens and teens of these days hardly get their eyes off their smartphone once they get it. Most of the time, their parents don't even know what they are up to because they are secretive about their smartphones. This is causing trouble in many of the parents' minds because if the kids are doing something above their age, it is dangerous.
Kids don't understand the intensity of the situation when they start using smartphones excessively. All they want is freedom where they can enjoy endless communications and share with their virtual friends. A few of these friends can become relationship partners thus causing more issues. Teens won't understand anything at this point since they are enjoying their lives and they don't want you to interfere. But, if you know what sort of trouble can they get themselves into, you won't stop at anything to protect them.
Reasons to Use SMS Tracker iPhone and Android
If you are one of those parents who are confused about whether they should spy on their kids or not, this awareness is for you. Know how grave the threats and dangers are when it comes to the excessive use of the internet and smartphone by teens. You should know what they are doing all day just tapping on their mobile phones. Here are some of the good reasons to use call and SMS tracker for the teens:
·Texting Unknown People
It is mostly expected of the kids to talk to anyone they like through chat. Just a few words of interest, love, and care, and they treat these people as their best friends for life. Meeting new people is a part of their lives but with these digital gadgets, they meet new people virtually who might be there with bad intentions and purpose. These conversations can lead to dangerous things that can be stopped if you guide them at the right time. It is very important to know what they are receiving and sharing with strangers online.
·Predators
Parents have the right and responsibility to know with whom their kids are talking. From strangers to predators, it is very important to know what your kids are up to. A long time ago, kids used to communicate with each other through landline and parents used to keep an eye on them. But, now kids exchange numbers and personal information so secretly that parents don't even get the idea of what is going on. This is when the predators try their luck and get the kids to share information that can be used by them to pursue their bad intentions. Moreover, it is easy to harass kids when they trust you and agree to do anything for you in return for the care and love.
·Sexting
Coming of age, many teens get indulged in dangerous activities to pursue their online relationships. One of these dangerous activities is sexting which includes sending and receiving photos and videos of sexual nature to impress the partner. While it may spark the things a little at first, add the fun, but it is all gone when the relationships are over. No matter what they think, these relationships don't last long but the pictures and the videos they sent will be there forever and can be used against them.
·Chat Rooms with Bad Content
Chat rooms are being used as the common space for sharing ideas and thoughts by teens. They make these forums for their fun but as time goes by, the negativity in these chat rooms can affect the kids badly. There are online communities where they talk about weird stuff, share dark thoughts, and often dare each other to do stupid things. This can all go wrong under the influence of several people within the group.
·Improving Their Mental and Physical Health
It is very important to consider the effect of the excessive use of the internet on the mental and physical health of the kid. Once they get used to it, they don't care if they are getting enough sleep, eating properly, enjoying their social life, and so on. This can adversely affect their health thus making it more challenging to live a healthy life. Moreover, if they are facing any issues, they might not be able to concentrate on anything in their life. This is why parents need to know what their kids are up to when they are using too many smartphones.
Using Monitoring App and SMS Tracker iPhone and Android
If you are ready to use a monitoring app, you need to look for one. SecureTeen is one of the best parental control apps that can let you keep an eye on your kid thus enjoying their safety and protection. You can track their calls, SMS, location, monitor their social media, manage their screen time, and much more. You can make sure they are doing everything all right and they are not in any sort of danger.
This is what every parent needs at the moment. So, get your hands on this amazing parental control software and get started with the things that matter the most. Just be sure you are not suffocating your child with the thought of being over their head all the time.
---