How to Block Porn on Android Device of Your Kid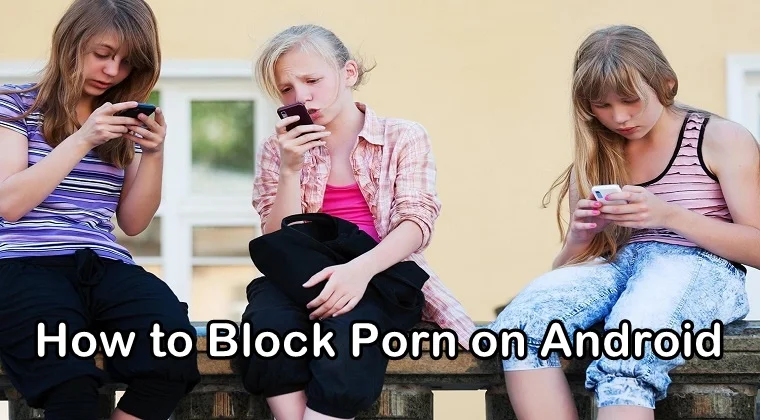 Here's the thing: Porn can be found everywhere on the internet. You just can't totally get rid of it. So when it comes to keeping your kids away from porn on the internet, parents are usually put in a dilemma.
As explained in an article published on HuffPost, parents can set all sorts of internet filters, porn blockers, and parental controls to keep their children away from porn but still, their attempt may be futile. Even after setting up all sorts of privacy settings and parental controls, kids may still be able to watch porn on their smartphones.
So what could be done to prevent them from watching porn? How to not let children get away with parental controls on their devices? How to block porn on Android devices of your children and make them stop? We will explore this matter in detail in this post.
Many parents complain that their children are not spending enough time with them as they are busy using their Android phones. They have low interaction with their children due to constant internet usage.
While the internet may help them gain knowledge about so many new things, it can also open doors to the world of pornography and sexually-explicit content for them. Parents are afraid that their kids might access porn videos or websites and as a result, spoil themselves.
A recent study has proved that children who start watching adult content at an early age are more likely to have sex, engage in sexual activity, and develop sexual habits that may alter their lifestyle forever. Constant exposure to pornography may affect their views and concepts about love, relationships, and desire.
How to Block Porn on Android Devices
Since most kids are addicted to their smartphones, it would be wrong to stop them from using their phones. Instead of restricting them from using their Android devices, you should block porn websites on their devices. However, at the same time, you should also start conversations about porn with them.
Using porn blockers and internet filters work best when combined with open and honest conversations about love, sexuality, and relationships. SecureTeen is regarded as one of the best porn blocker apps available for both Android and iOS devices. This porn blocker helps you block inappropriate websites on an Android device. In this article, we will talk about how to block porn on Android devices using other methods.
Enable SafeSearch on Google App
SafeSearch is a default parental control feature offered by Google. By enabling this feature, you can restrict your children from visiting porn websites and watching adult content. Here's how you can enable this feature on your kid's Android device:
Step 1: First of all, you need to open the Google Chrome app on your child's Android device.
Step 2: Once you have opened the app, tap on the three-dot icon on the down-right corner of the screen.
Step 3: Now, tap on Settings
Step 4: Once you are in the Settings, you need to tap on General
Step 5: In this section, you need to tap "SafeSearch" to toggle the switch to the right side. By toggling this switch on, you will block inappropriate images, videos, and sites from appearing in your child's search results.
Step 6: Simply go back to the Google app and let your child browse the internet.
Use Google Family Link
Follow the step-by-step process below to block porn on your kid's Android device using Google Family link:
Step 1: First of all, you need to make sure that you qualify to use Google Family Link. A certain criterion has to be met before you can use Google Family Link. Here it is as follows:
Your child needs to be below 13 years of age.
You can also create a Google account for a sub-13-year-old kid if you want to use this feature for your teen.
Your child's Android phone or tablet must be running Android Nougat (Android 7.0) or higher.
You must have a Google Account.
You must live in a supported region such as Australia, Argentina, Brazil, Chile, Canada, Ireland, Japan, Mexico, New Zealand, United States, and the United Kingdom.
Step 2: In the second step, you are required to download the Google Family Link app on your Android device. Make sure that you download the app on your Android from which you are going to control and monitor the other Android device belonging to your kid. This app should not be downloaded on the Android device on which you want to block porn. Install the Family Link app once it is downloaded.
Step 3: Now, you need to start the setup process. Tap GET STARTED to move forward and then tap START.
Step 4: In the next step, you need to answer some questions. You will be required to select the correct answers to set up the Family Link app on your Android phone.
Step 5: After answering the questions, you will be taken to the account creation section.
Step 6: Now you need to create a Google Account for your child. If your child does have an account already, you will still need to create a new one for them. Here's what you need to do:
Enter your kid's details such as their full name, date of birth, email address, and password and then you're good to go. In the end, you just need to enter your credit card details for a confirmation transaction that costs only $0.01. Tap ACCEPT and move to the next step.
Step 7: Now you will be required to connect your kid's Android phone to your Family Link account. You will need to tap NEXT twice and follow the instructions given on the screen.
Step 8: You can change app permissions. Each Android device is equipped with a particular set of pre-installed apps. Once you are done setting up the Family Link app, you will be asked to allow or block each app before the setup process is finished.
For instance, if you block the Google Play Music app, you will be able to moderate the content that your child can access on their Android device. On the other hand, apps like YouTube and Android Pay are blocked by default as your child must be over 13 years of age to use them.
Step 9: You can then enable the SafeSearch feature for browsers on your child's Android phones. There would be three built-in browsers on your child's Android phone like most Android devices such as Google Chrome, Google Search, and an "Internet" browser. You can enable the SafeSearch feature on each browser to prevent your kid from watching porn content.
Step 10. As soon as you are done with setting up Family Link, your child won't be able to access porn videos, adult content, or unapproved apps on their Android phones without your permission.
---