Parents' Guide - How to Hack Facebook Messages Without Password?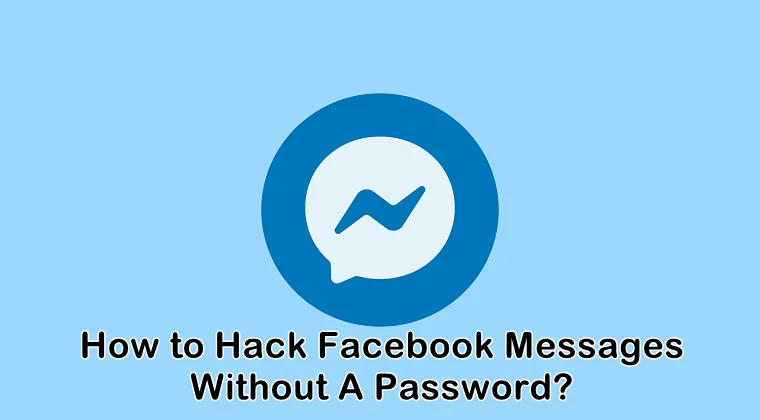 Since the rise of social media, Facebook has become one of the most common and used platforms by people of every age. From kids to adults, everyone is getting used to its perks and entertainment along with all the informative material it offers. Now that adults have realized the ups and downs that come with the use of Facebook, they are not so much sure about the kids. Kids are impulsive and enthusiastic when it comes to exploring new things and social media is nothing less than a pack of adventure for them.
With Facebook, comes many things that are dangerous for the kids. Although we cannot stop them from having their chunk of entertainment, we cannot ignore the threats either. One of the major threats that most of the kids are facing unknowingly is Facebook Messenger. No matter how close it brings people, but it is always a new platform for things that are not good for the kids. That's why parents are concerned about how to hack Facebook messages without password.
Why and How to Hack Facebook Messages Without Password?
Maybe parents don't need to hack Facebook messages, but they do require some Facebook monitoring to keep an eye on the activities of their kids. Without that, they would just sit clueless about what is going on in their kids' social media life. Most of the parents have no idea what their kids are doing on their mobile phones all day long. Even when they are having family dinner, watching TV, about to sleep, and doing other activities, they are stuck with their mobile phones for God knows what purpose.
This is where the parents must be worried and they should do something about it. But, first, if you are one of those parents who have no idea how dangerous Facebook Messenger can be, here is a list of things that can happen on the messengers that are dangerous for your kids:
·Strangers
Who doesn't want to make new friends? Well, everybody does but maybe when you are an adult, you are big enough to realize that the screening process should be careful. You must be careful about the people you get close to, you meet them again and again, and then you decide that you do want to be friends with them.
Social media has changed this perspective, now a communication about a few things can lead to a friendship that seems unbreakable. In no time, our kids who are desperate for making new connections, get involved with the strangers and start sharing things with them. Talking to new people and having fun with them is what Facebook offers, but it doesn't tell you to be careful and that's where the kids fail to comprehend a dangerous situation.
·Sexting
As kids meet new strangers, they take no time in developing the relationships that they longed for. Mostly these are the shy and reluctant kids who seldom talk to the people around them, so when they get the chance to meet new people and make new relationships without being face-to-face, they grab that opportunity.
It is nothing wrong with getting close to the people who you think understand you well. But, it is another thing to get into harmful relationships especially when you haven't met the other person. Soon, these fake relationships seem real to the innocent kids and they get involved in sexting which is about sending sexual and inappropriate stuff to each other. They might do this to impress the other person, but when the relationship is over, it comes crawling back to them in the form of bullying and humiliation.
·Cyberbullying
What could be the best place to send the mean text, photos, and videos to humiliate the other person? Facebook and Facebook Messenger. Kids usually don't tell this to their parents but the messenger is the first place where they receive mean texts and photos that are meant to either humiliate them or to threaten them into doing something. Maybe your kid is glued to the phone talking to those people not to share the information they have on him/her.
Cyberbullying is very devastating for the kids especially when they start thinking that it is their fault. The bullies take no time in making the kids guilty of what they haven't even done. And, when kids don't tell their parents, it becomes worse.
What Should Parents Do?
Well, being a parent, you can't ignore all of this. They are your kids and you must know when they are in danger and why need proper guidance. First of all, when they are given mobile phones, they must be guided well about how to make the Facebook account and take care of their privacy setting properly. Being a parent, you must guide them through it and the other dangers that they can encounter there. They must realize that you are with them from the very start so that they can share everything with you.
Secondly, it is never harming to keep an eye on your kids. Instead of learning how to hack Facebook messages without a password, you can monitor them and make sure they are on the right track. You don't need to overrule them, make them feel suffocated, or make them think that they are being monitored all the time. It is just for their safety but in limited measures.
SecureTeen is one of the best parental control app that offers you much more than just monitoring your kids. It lets you see what they have been doing on social media, you can monitor their call logs and messages, and even you can manage their screen time. It is for their safety that you make sure they are in the best hands and they are secure. Along with this, you must earn their trust and make them believe that whatever you do, it is for their safety.
---