What Teens Should Do If They are Being Bullied on WhatsApp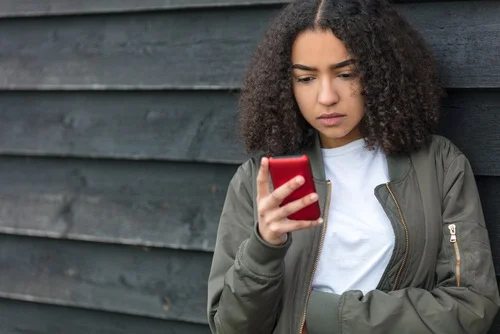 With the advancement in technology and the increase of social media sites and instant messaging apps, cyberbullying is on the increase. Various research reports have suggested that the majority of young people receive nasty messages in their inboxes and inappropriate comments on their profiles via mobile phone apps. This is extremely troublesome as it shows how cyberbullying has become prevalent in the online community.
Almost all social networking apps claim to report against incidents pertaining to cyberbullying, harassment, identity theft, and impersonation. However, the results from a recent survey have proved that no action has been taken by these apps against the reports made by users against cyberbullying incidents. This can leave users feeling disappointed, helpless and crash their self-esteem.
WhatsApp, just like other messaging apps, is subject to several online dangers; cyberbullying being predominant. If or ever a teen comes across someone sending them abusive messages or receiving threats from them on the app, then they should immediately take an action.
A general rule for teens when filing a complaint about being cyberbullied on WhatsApp is to copy the terms and conditions which have been breached and take a screengrab of the comment or message as evidence. Doing this may prompt WhatsApp to take action as you have shown them their responsibility to investigate and take necessary action.
How Teens Can Report on WhatsApp
WhatsApp allows users to send and receive instant messages in the form of pictures, videos, short audio notes either in an individual chat or within a group chat.
Messages can only be delivered to those who are also using WhatsApp. Those who have saved your number in their contact list can reach to you on WhatsApp if you're using the app as WhatsApp picks up the contacts from your phone contacts list.
One has to be over 16 years of age in order to use WhatsApp legally but most younger children begin using the app before that age. WhatsApp is one of the most popular instant messaging apps and its easy access has made it possible for every person to use the app. Cyberbullying has taken a predominance on this app where we hear incidents of children and teens getting bullied in either individual chats or group chats.
The best way for teens to combat cyberbullying on WhatsApp is to simply block and delete the person who tries to threaten, warn, abuse, or harass them in a chat. More information can be found out if you leave them an email at support@whatsapp.com.
General Safety Tips for Using WhatsApp
In case a teen ever gets trolled or harassed in a WhatsApp chat, he/she should immediately narrate the incident to their parents so they can take immediate action against the person. Of course, the option of blocking and deleting the contact is always there but sharing about the incident with parents is also a good idea.
It is also advised not to trust strangers you talk to on the app. Most of them have disguised as teens, claiming to be your friends and trying to involve you in inappropriate activities. Those whom you meet online should never be trusted because no matter how good they sound they are still strangers to you.
Similarly, teens should never share their pictures on a WhatsApp group unless they personally know all the participants added in the group. If they are a part of a group where unknown people are also a part of, it is recommended not to share their pictures on that group.
WhatsApp also enables us to share our live location with other users, keeping them updated about our whereabouts. Teens should never share their live location with anyone whom they don't know or cannot trust. Parents should particularly make sure their teens are using the app appropriately.
---