Use Android and iPhone Call Tracker to Keep Your Teens Safe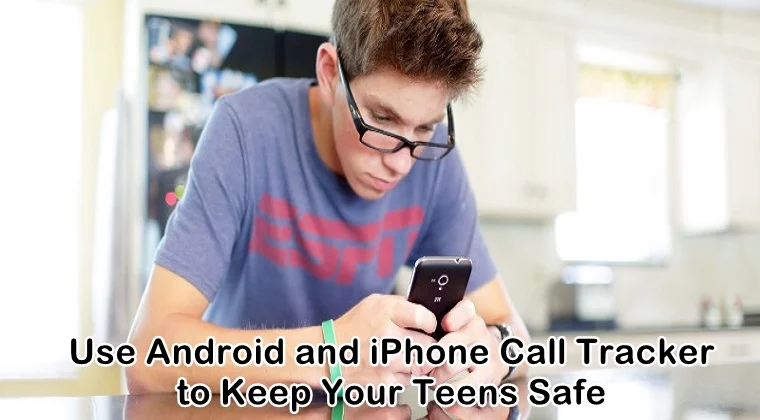 Whether it is about teens or their parents, the new advanced ever-changing world is difficult for both of them. The new era has made it difficult to connect the dots in these two generations. Rather than keeping them together or close, both are drifting apart. Where teens think they have explored the best of the world around them, the parents think that the old traditional ways of living are far better than these. This separates both parties who deny to join the thoughts and do something about it.
Unfortunately, teens are not so much wrong in their ideas of freedom and a new world. It is all about being new technology now. If you are not up-to-date, you might as well be left behind by the rest of the world. This is why even if they don't want to, teens have to keep up their appearance and personality according to the changing environment. They face the people at school who wouldn't accept them unless they are like them. In this journey, they might face very dangerous situations and if you are up to date with this new world, they won't be able to share with you. Parents have to make themselves known to the latest technologies such as social media, technology, Android, and iPhone call tracker, etc.
The relationship between a teen and parents can work better if they are both on the same page. Therefore, it is suggested for the parents to dive into the world of teens and know more about it. The more you are connected to them, the better you can deal with them when there is the time to make important decisions. Social media and this new world is filled with threats like cyberbullying, predators, privacy intrusions, etc. With such things, a teen might not be able to comprehend what should be done. You need to be with them when the time comes.
The Use of Phone Call Tracker Software
A monitoring and phone call tracker software is meant to save you a lot of struggle to keep up the pace with your teens. When it comes to monitoring, many parents feel reluctant as they don't seem to understand its use. First, you must understand that no one is a saint these days and your teen is definitely on the radar. So, stop pretending like everything is fine and your teen is one of the most innocent kids. It might be the case for some teens, but still, with their innocence, they can be in a lot of trouble.
If you are unsure about the use of the phone call tracker and whether you should use it or not, here are some of the solid reasons that will get you on track:
Several cases of cyberbullying have been reported in recent years where kids have tried self-harming activities and suicides due to the humiliation they faced in public or in private. Cyberbullying uses social media platforms and obviously, smartphones have made it all easy. If you don't know about it and your kid is handling it all alone, now is the time to get some insight because it one of the most hurtful things that can happen to them.
Relationships might seem like a big deal for you but for kids, they are nothing but a source of entertainment and fun. However, for some, relationships might be very important but it causes them more trouble. When they start having fun on social media while developing relationships, they get too much indulged in it, and thus they can make some mistakes that are never to be forgotten or forgiven such as sharing inappropriate and sexual content.
Privacy seems like not an issue for teens and they love to share everything on social media, but when it comes to stalkers and predators, it is not the same. There are people all over the internet waiting for innocent kids to share the private information that can be used against them. Once shared, there is no turning your back from this and this is where kids need their parents' guidance.
Excessive content of different natures is available on the internet ready to be explored by the kids with just one click. You surely don't want your kids to explore any such content and for this, you have to make sure that those inappropriate sites are blocked for good. A good parental control app can help you in choosing those websites and blocking them so that your kids can't get access to it.
If you are concerned about your kids, you need to do something but with wisdom. Though they are kids, they are smart enough to know that they don't want to take orders. So, take baby steps to get to know them if you haven't yet. Also, the use of a monitoring app is a must as it keeps you updated on the possible mistakes and dangers. There are times when you would want to intervene before anything dangerous happens to your kids. This way, you can teach them as well about how to handle the dangers.
Choose the Best Monitoring and Mobile Call Tracker
When you are ready for this step, the next thing is to search for the right tool. You want an Android and iPhone call tracker and monitoring app that serves you multiple purposes. When choosing a monitoring and mobile call tracker app, you need to look for the multiple features that can help you with multiple things. You need to track their calls, messages, location, monitor social media, and much more. And, for this, you need software that offers multiple features.
SecureTeen is one of the best parental control apps that let you enjoy the different feature and keep your kids safe. You don't want to download multiple apps to fulfill a different purpose. SecureTeen is here to do that for you. Just download one app and you are ready to protect your kids. It has amazing features to adapt to changing technology.
---