Why Is Facebook Monitoring Necessary for Parents of Teens?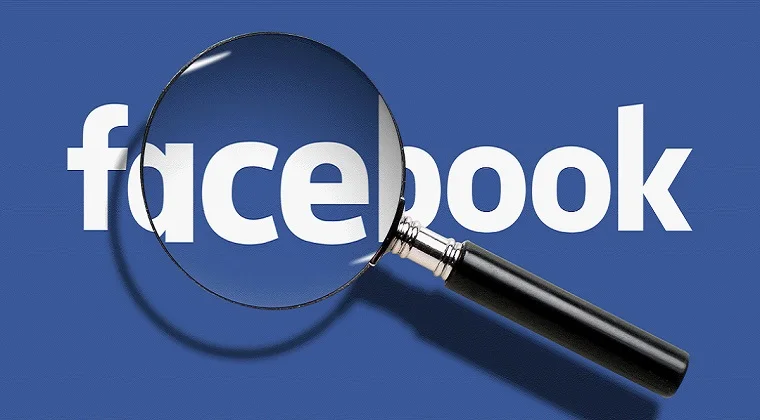 Whether you are into social media or not, you are a layman who is too busy to spend time on a smartphone or a marketer whose days are spent on understanding digital technology, social media is no surprise for anyone especially Facebook. Ever since it has made its place in digital media, Facebook has gained tremendous popularity and fame. Worldwide, Facebook has over 2.5 billion monthly active users and about 1.66 billion people sign in to it daily. You, as an adult, might know how to use it in balance to stay out of danger, but what you can say about the children?
For kids, Facebook is just like another Disney land where they enjoy, learn, make new friends, and do whatever they wish to do. Facebook has allowed its users to post anything they want and to enjoy their time there. But, soon enough, the dangerous effects are unfolded which are the result of the overuse of the platform. That's the reason why most of the parents are concerned about Facebook monitoring and are wondering if they should pursue it or not. First, parents must understand what Facebook is and what can be done on it.
What is Facebook?
Facebook was created in 2004 by Mark Zuckerberg, a Harvard University student. It was initially a school-based social network but soon it expanded to college level and from there, it went on and on. This network was made to encourage people to connect through adding friends and postings things. Over time, more features were added to make it useful. Now, it can be accessed on desktop, tablets, and mobile phones.
You can do the following things on Facebook:
Write about your current mood or status
Upload your photos or videos as per your mood. You can also start 'live videos' where you can show people the live streaming of an event you are organizing or attending.
You can maintain albums with photos from childhood to present.
You can post on other people's timelines or profiles. You can post there about anything you want.
You can upload posts and images while tagging other people on it so they get a notification from you. This can be group photos and memes as well.
You can share the posts that other people have posted.
You can react to other people's posts through expressions like laugh, love, like, etc.
You can create private groups where only you can allow people to participate.
You can make fan pages about your favorite celebrities or anything you like.
You can create events and invitations on Facebook.
You can ask for recommendations about anything there. It could be regarding a school, a workplace, a restaurant, etc.
Facebook also has several games that can be played with other friends online.
Facebook can also be used for marketing, advertising, buying, or selling.
You can make new friends and connect with them through Facebook Messenger.
As you can see, Facebook has several features to offer to its users. Where these features seem so exciting to you, there are pros to overusing and misusing them as well. Kids know no limits if they are not taught at the right time.
Dangers of Facebook
Just like any other social media site, Facebook comes with some potential risks and dangers. If not used the smart way, it can cause your kid to fall into some serious traps such as;
·Cyberbullying
Facebook has become one of the major platforms for cyberbullying. It is so easy there to post humiliating and inappropriate things about each other. It is easy to make fun of each other on Facebook. Children are often bullied online because of their Facebook friends and they hardly see it coming.
·Explicit Content
Although Facebook bans adult content, but still there are chances for the explicit content to pass through the internet and come across your kid. There are many pages and people on Facebook that are trying to get the explicit content exposed despite the Facebook policies.
·Oversharing
Trust is earned; this is an old saying. Nowadays, kids trust every other person who seems to be nice to them. This happens a lot of Facebook. Strangers play nicely to the innocent kids to make them feel connected and understood. Once they get their trust, they get them to share the personal stuff that might be used against them in the future.
·Hate Speech
Children might feel great about having a platform where they can share their opinions and say whatever they like, but at the same time, they are exposed to hate and radical speech which can hurt them. Since it is a public platform, everyone can say anything as per their wish and that's where the hate speech and rude comments come in.
·Fake Accounts
Kids don't get the idea about what is real and what is not. Most of the accounts on Facebook are fake that are made by sexual predators who want to allure innocent kids and get them to share their information. These predators even make these kids do terrible things.
You might think that these dangers are slim and many of the users are using Facebook fine. It is because they are educated and they have learned to use it the smart way.
Facebook Monitoring for Kids
Facebook monitoring is becoming essential for parents to make sure their kids are not in danger. Most of the parents want to know if their kids are talking to the right people or if they are being treated right.
There are plenty of apps out there for Facebook monitoring. SecureTeen is the best among those apps that allows you multiple features to keep an eye on your kids for their safety. You can also monitor their calls, texts, and manage their screen time along with multiple other features. But, don't forget to teach them about the right use of social media. The more you educate them, the more they will learn better.
---